Photos
2022-04-09
This is a translation of this post.
Some photos I've taken the past month.
---
This tree, iirc a maple, had grown into a sidewalk, and had these branches cut. It then looks like the water in the tree flowed out like from a tap, freezing into these really cool icicles. (29 March 2022)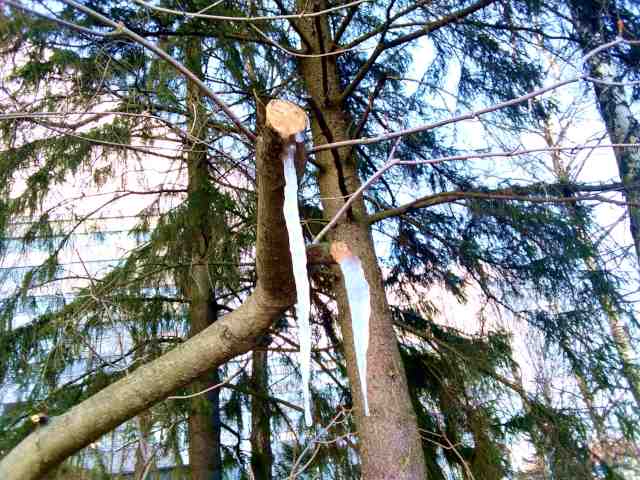 ---
Three weeks ago there were small citrus trees for sale in Lidl, for €29,90 each. I didn't buy one; I don't have the space or skills to care for one, nor do I live in a climate where they'd survive outside. I was rather tempted, though. (March 17th, 2022)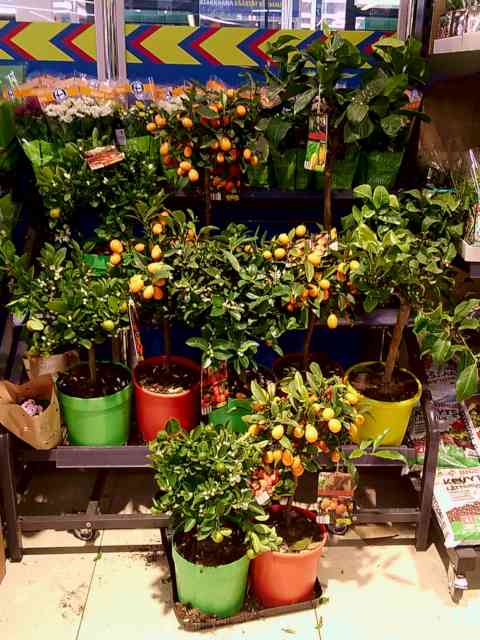 ---
During the last week of February the ad screens on the metro ran this ad for a gym. It looks like it was drawn in MS Paint, graphic design is my passion etc.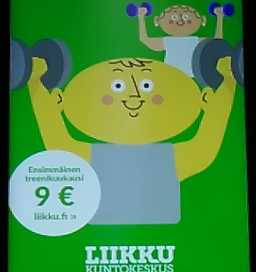 ---
In the outskirts of the eastern Myllypuro district of Helsinki there's an industrial area, containing among other things the metro depot, the under-construction eastern tram depot, and the metro test track, which runs mostly underground. From a trunk route bus (soon to be replaced by a tram) one can also see this door, embedded in the rock. I suspect it has something to do with the test track It has a funny little concrete roof covering it, and I've always wondered why; I wouldn't think the test track really needs a frequently-accessed side entrance, and the door itself looks quite uninviting.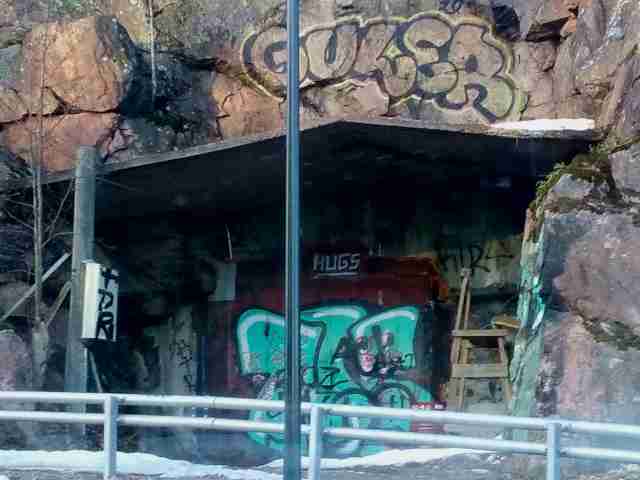 ---
Yesterday, March 8th, 2022. Looking northwards from the Kalasatama metro station, an area of new developments; a rather cold and grey day, winter made a return this past week. There's a flag of Ukraine flying outside the Statistics Finland building, one can see them here and there, even on the metro's ad screens. I wonder how long it'll stay there – it seems like the war is going to be protracted. The flag of Finland was also flying that day; it's not up every day, but follows a calendar, and March 8th was International Romani Day.